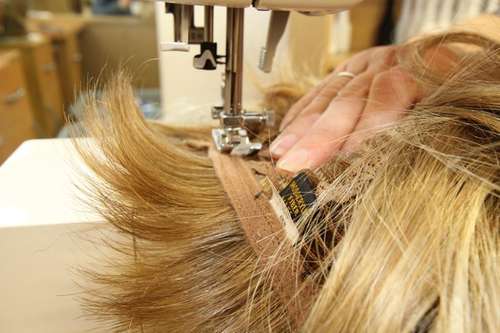 Wig Alterations
Or 6 weekly payments of
£0.83
with
LACE FRONT TRIM WITH PURCHASE £5.00 
(PLEASE NOTE IF LACE FRONT TRIM IS REQUIRED AND CARRIED OUT, WIG IS NOT RETURNABLE) 
WIG ALTERATIONS  
MAKE ME SMALLER  - £40.00 
MAKE ME LARGER - £40.00 
ALL MEASUREMENTS MUST BE PROVIDED BY CUSTOMER AND IT IS CUSTOMER RESPONSIBILITY TO MAKE SURE THIS IS ACCURATE. 
AFTER PURCHASE, PLEASE EMAIL EXACT MEASUREMENTS. IF YOU NEED HELP OR ADVICE PLEASE GET IN TOUCH.
PLEASE NOTE ANY CHANGES TO WIG IS AT CUSTOMER DISCRETION. PLEASE SEE WAVER AND TICK THE BOX TO IMPLY YOU FULLY UNDERSTAND TERMS AND CONDITIONS OF THIS SERVICE.