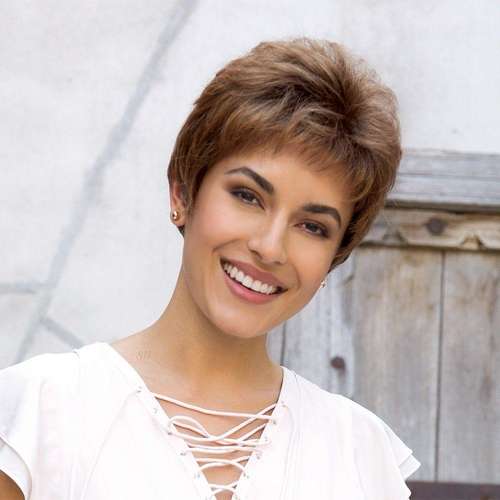 Noriko Collection - Pam
Or 6 weekly payments of
£19.80
with
Pam
The Pam from Noriko is a short, cropped look that is flattering to all face shapes and has been designed by Rene of Paris to look soft and very natural.

 The fringe measures 2.4", so it will sit above your brow. The Pam is a very versatile wig, so if you prefer you could style the fringe away from your forehead for a more open look.

 There are short, cropped layers throughout the Pam, creating lots of natural movement. The layers at the side have been shaped to fall just in front of your ears into a very soft point.  For a short cut, this style has lots of coverage around your natural hairline, so if you are wearing this piece over your own hair, you can be confident that your own style will not show.