Noriko Collection - Angelica PM
Noriko Collection - Angelica PM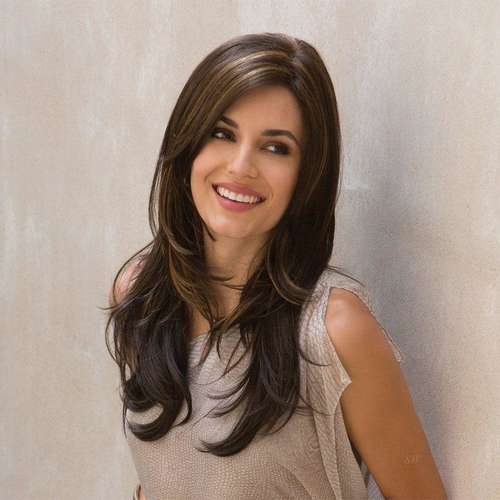 Noriko Collection - Angelica PM
Or 6 weekly payments of
£52.80
with
The Angelica Part Mono wig is a fabulous upgrade of the Angelica wig that everyone here at Simply Wigs HQ has been waiting for. Mexican wave time again for the Angelica Part Mono. (Affectionately to be known as Angelica PM).

 Rene of Paris have made the fringe so it integrates perfectly into the side layers, measuring 22cm. This will open up your face perfectly and softly frame your features with an attractive outline.

 The overall length is 59cm, so the Angelica Part Mono definitely has the wow factor. The layers are fantastic for creating a natural movement and sway. The illusion from a distance would be a straight look, but there are loose waves at the tips which make it more realistic looking. The layers are shorter at the side and then subtly graduate into the full length at the nape which measures 40cm.